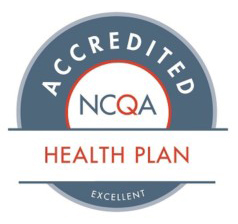 Neighborhood consistently provides high-quality services for our members.
Neighborhood first earned NCQA's "Excellent" Accreditation status in 2001 for its Medicaid product and has retained that through every subsequent accreditation cycle. NCQA's "Excellent" Accreditation status is reserved for the best health plans in the nation. It is only awarded to those plans that meet or exceed NCQA's rigorous requirements for consumer protection and quality improvement and deliver excellent clinical care. In 2014, Neighborhood attained "Accredited" status for its Marketplace product line, the highest status available for Marketplace.
Neighborhood is one of the highest-rated health insurance plans in the nation by the National Committee for Quality Assurance; NCQA's Medicaid Health Insurance Plan Ratings 2015-2020.
NCQA rankings for Neighborhood's Medicaid Plans
| | | | | | |
| --- | --- | --- | --- | --- | --- |
| 2001 | 2005 | 2008 | 2011 | 2014 | 2017 |
| Excellent | Excellent | Excellent | Excellent | Excellent | Excellent |
NCQA Accreditation Status for Neighborhoods Commercial Marketplace Plans
| | |
| --- | --- |
| 2014 | 2017 |
| Accredited | Accredited |
About NCQA Accreditation
NCQA Accreditation is a nationally recognized evaluation that purchasers, regulators, and consumers can use to assess managed care plans. NCQA Accreditation evaluates how well a health plan manages all parts of its delivery system – physicians, hospitals, other providers and administrative services – in order to continuously improve health care for its members. NCQA accreditation surveys include rigorous on-site and off-site evaluations of over 60 standards and selected HEDIS® performance measures.
These standards include the following categories:
Quality Improvement and Management
Network Management
Utilization Management
Credentialing and Recredentialing
Members Experience
Population Health Management
A team of physicians and managed care experts conducts accreditation surveys. A national oversight committee of physicians analyzes the team's findings and assigns an accreditation level based on the performance level of each plan being evaluated according to NCQA's standards. To learn more about NCQA, please visit the NCQA website.
Neighborhood's Quality Improvement Program
Our quality improvement program strives to ensure that members have access to high quality health care services that are safe, effective, and responsive to their needs, resulting in positive health outcomes.