TRUST is Neighborhood's Rhody Health Partners plan for adults with disabilities and adults without dependent children.
Do you know about Neighborhood REWARDS? With your TRUST health plan, you may be eligible for special perks for  healthy behaviors such as getting a yearly check-up and joining a gym.* Get your rewards today!
Learn more about rewards here.
*Restrictions apply
What do you need help with today?
Our plan can give you materials in Spanish and Portuguese and in formats such as large print, braille, or audio. Call Neighborhood
Member Services
to receive your materials in your requested language or alternate format.
NEW! Medicaid Renewal
Neighborhood wants you to stay covered. If you received a notice from the State about your Medicaid renewal, it's important that you act right away. Visit the Medicaid renewal page to learn more.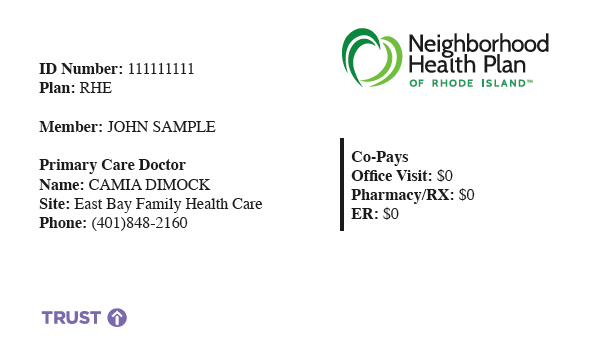 The Benefits of Neighborhood TRUST / Rhody Health Partners (RHP)
With Neighborhood TRUST / Rhody Health Partners (RHP), your benefits include:
A large network of doctors and specialists
Behavioral health services
 Nurse care managers to help you with:

Doctor visits with specialists
Behavioral health services
Medical equipment and supplies
Transportation services, if you qualify
Interpreter services

Social care coordinators to help with housing, food, utility and clothing needs
Over-the-counter medicines, such as ibuprofen (with a prescription from your doctor)
Access to a doctor 24 hours a day, 7 days a week
Neighborhood REWARDS for healthy behaviors
Healthy You, Neighborhood's quarterly member newsletter
Have questions? Want to join Neighborhood? Contact Member Services today! #2856, Approved 5/10/19