Dioscaris Garcia, PhD, of Brown University and Rhode Island Hospital, and Yahaira Placencia of Bank of America Private Bank, bring to the Board important expertise, a commitment to ensuring more diverse and equitable communities, and strong records of service.
November 29, 2022 (Smithfield, RI) – Neighborhood Health Plan of Rhode Island (Neighborhood), a not-for-profit health plan founded to serve Rhode Island's at-risk populations, today announced that Dioscaris Garcia, PhD, and Yahaira (Jay) Placencia, CFP®, have been appointed to its board of directors. Their contributions to Neighborhood's 17-member board will help advance the organization's long-term initiatives to ensure everyone in Rhode Island has comprehensive health care coverage and access to cost-effective, high-quality health care. Their expertise and lived experiences will bolster Neighborhood's continuous advocacy for healthcare equity for vulnerable Rhode Islanders.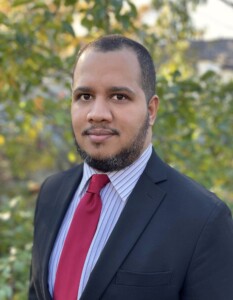 Dr. Dioscaris Garcia
Dr. Garcia is an assistant professor of orthopedics who also serves as co-director of the Diane N. Weiss Center for Orthopaedic Trauma Research and director for the Center of Student Belonging at the Alpert Medical School of Brown University and Rhode Island Hospital. Additionally, he is co-chair of the Department of Orthopaedics Diversity Equity and Inclusion Committee and the American Society for Microbiology's Inclusive Diversity with Equity, Access and Accountability (IDEAA) Committee of the Board. Dr. Garcia also serves on Lt. Gov. Sabina Matos' COVID-19 Equity Council and various boards in the state. By training, Dr. Garcia is a translational pharmacologist and microbiologist specializing in cell signaling and orthopaedic infections.
"Neighborhood will benefit greatly from the insight and expertise of Dr. Garcia," said Peter Marino, president and CEO of Neighborhood. "He offers intimate knowledge of Rhode Island's healthcare system and the inequities that exist for those that need it most. His personal experience as a native of the Dominican Republic who migrated to our country at a young age, settling in Central Falls –will give Neighborhood an important perspective. Dr. Garcia has never forgotten his roots and, as such, is heavily involved in and deeply committed to the communities we serve."
Dr. Garcia has received recognition for his work in the characterization of the Sigma-2 Receptor, his approach towards fighting the post-antibiotic era, and his leadership and dedication towards mentoring and advancing diversity, equity and inclusion at a national level. He is a recognized international leader in the COVID-19 pandemic and a strong community leader in Rhode Island. He is also an active researcher in the development of next-generation infection diagnostics.
Dr. Garcia earned a Bachelor of Science in Microbiology from the University of Rhode Island with a minor in chemistry, and a doctorate in molecular pharmacology and physiology from Brown University in the Department of Molecular Pharmacology, Physiology and Biotechnology. He resides in Pawtucket.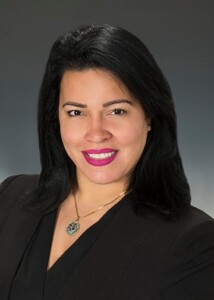 Yahaira (Jay) Placencia
As a senior vice president and private client advisor with Bank of America Private Bank in Providence, Placencia taps nearly 30 years' banking experience to address the financial and growth needs of business owners, entrepreneurs and non-profit organizations. Together with her team, she focuses on uncovering possible efficiencies in investment management, business succession planning, tax minimization strategies, liquidity-event planning, and credit and lending strategies.
"Jay's deep experience in banking – from helping to grow businesses to assisting them identify cost efficiencies – makes her particularly valuable to Neighborhood," said Marino. "This important work coupled with her expertise at building relationships and applying strong strategic planning skills will assist Neighborhood as we innovate to improve the healthcare system. We are also excited about Jay's commitment to equity given our focus on ensuring health equity for the state's most at-risk populations."
Since joining Bank of America's business banking division in 2000, Placencia has held various roles, including senior client manager. Her responsibilities in that role included oversight of key commercial client relationships and development of strategies to support for-profit and not-for-profit organizations. She joined Bank of America Private Bank (formerly U.S. Trust) in 2014, and began her career in banking in 1993 working for a local non-traditional lender.
Deeply committed to her community, Placencia is a member of the Rhode Island Commodores, serves on the Rhode Island Foundation Impact Investment Board and is a member of the Foundation's Equity Leadership Institute Steering Committee. She is also director for the Northern Rhode Island Chamber of Commerce Board, Trustee of the University of Rhode Island Board, and Chair of the Community Advisory Board for the United Way of Rhode Island.
Placencia earned her Bachelor of Business Administration from the University of Rhode Island while working full-time. She is a first generation Dominican American and a resident of Johnston.
ABOUT NEIGHBORHOOD:
Neighborhood Health Plan of Rhode Island (Neighborhood) is a not-for-profit health maintenance organization (HMO) founded in December 1993 in partnership with Rhode Island's Community Health Centers and the state to ensure everyone in Rhode Island has access to high quality, cost-effective health care. Neighborhood serves over 223,000 members in the state with 83 percent of its membership Medicaid eligible through its ACCESS and TRUST plans and 6 percent of its membership utilizing Neighborhood's INTEGRITY Medicare-Medicaid Plan (MMP). About 11 percent of Neighborhood's members are individuals, families and small businesses who select one of eight Neighborhood commercial plans available through the health exchange, HealthSourceRI. Of these members, about 85 percent qualify for federal subsidies to cover a portion of their costs. Today, Neighborhood—with over 600 employees and $1.5 billion in revenue—serves one out of every five Rhode Islanders. Learn more at nhpri.org.
Posted on November 29th, 2022