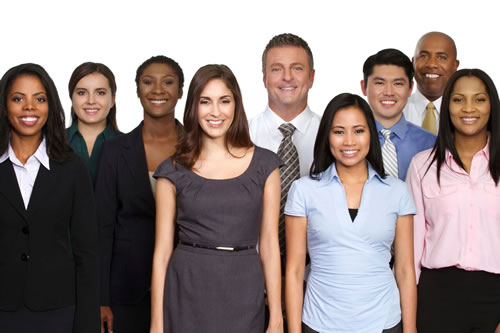 Diversity is Our Strength
At Neighborhood, diversity is about all the different characteristics our employees bring to the workplace.
Diversity is not solely focused on race and ethnicity. At Neighborhood, we understand that having a diverse workforce allows us to tap into the many talents which employees from different backgrounds, perspectives, abilities and disabilities bring to the workplace.
By valuing the differences in those you work alongside with, you'll find that you improve your perspective and, ultimately, provide better ways of transforming health care for our members.
We Support Our Military
Providing career opportunities for our heroes
Neighborhood is committed to supporting and honoring the men and women of our Armed Forces. We have relationships with military-focused organizations and actively work to attract active, veterans and reservists. We appreciate and value the leadership experience and unique skills active, reserve and veteran service members bring to Neighborhood.
Opportunity for All Abilities
Recognizing the abilities of our people
Neighborhood is committed to fostering an inclusive environment where individuals with disabilities are given the same opportunity to reach their fullest potential. By hiring qualified people with disabilities Neighborhood is transforming employee perceptions of individuals with disabilities.