Fall 2020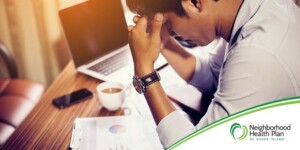 Reducing provider burden is an on-going national priority for the Centers for Medicare and Medicaid Services (CMS).  These efforts continue on both a local and national level.
In Rhode Island the Executive Office of Health and Human Services (EOHHS) has funded programs through State Innovative Model (SIM) grant projects focused on:
Medical and Behavioral Health Practice Transformation
Patient Engagement
Increasing Data Capability and Expertise
Improving Population Health
The aim of these programs locally and nationally is to improve the care of patients while reducing stressors on the provider community.
Two of the major innovations initiated by CMS nationally include:
On-going transition from a Fee For Service (FFS) payment model to the Quality Payment Program (QPP) which promotes improvements in the quality of care for patients along with providing performance incentives for providers. QPP seeks to strengthen the patient-provider relationship, empower patient's role in their care and encouraging innovation and competition across the healthcare continuum.  One of the primary incentive programs is Patient Centered Medical Homes. This program seeks to transform practices so they can build better relationships between patients and their clinical care teams with better health outcomes
Patients over Paperwork (PoP) Initiative which is the 2017 Presidential Executive Order to "Cut the Red Tape" which seeks to eliminate requirements and regulations which are unnecessary, duplicative and costly
Over the past six months the Covid 19 pandemic has caused many significant changes in healthcare. Provider practices have been heavily impacted by decreases in income, staff reductions, stress related to patient care, fear of infecting their own families and the increased incidence of depression and anxiety among providers. Providers have also had to adapt their practices to the use of telemedicine.
Because of these concerns CMS has made significant organizational changes to allow providers to focus on the care of their patients during this time of crisis.
On June 23, 2020 CMS announced the creation of the Office of Burden Reduction and Health Informatics   This office is an outgrowth of the PoP Initiative and seeks to unite CMS efforts to reduce administrative and regulatory burden and to promote the patient first philosophy.
"The Office of Burden Reduction and Health Informatics will ensure the agency's commitment to reduce administrative costs and enact meaningful and lasting change in our nation's health care system," said CMS Administrator Seema Verma. "Specifically, the work of this new office will be targeted to help reduce unnecessary burden, increase efficiencies, continue administrative simplification, increase the use of health informatics, and improve the beneficiary experience."
The priorities of the office are to:
Strengthen CMS's efforts across Medicare, Medicaid, the Children's Health Insurance Program and the Health Insurance Marketplace to decrease the hours and costs clinicians and providers incur for CMS-mandated compliance
Take a proactive approach to reducing burden, carefully considering the impact of new regulations on health care system operations
Increase the number of clinicians, providers, and health plans the Agency engages, to ensure that CMS has a better understanding of how various regulatory burdens impact healthcare delivery
Focus on the important work of health informatics, which uses and applies health data and clinical information to provide better healthcare to patients. Fostering innovation through interoperability will be an important priority, and the office will leverage technology and automation to create new tools that allow patients to own and carry their personal health data with them seamlessly, privately, and securely throughout the health care system
Some of the efforts initiated as a result of the Coronavirus National Emergency are:
Additional Resources:
Burnout of healthcare providers during COVID-19
Merit-based Incentive Payment System (MIPS)
Alternative Payment Model (APM)
References:
CMS Takes Action Nationwide to Aggressively Respond to Coronavirus National Emergency
CMS Unveils Major Organizational Change to Reduce Provider and Clinician Burden and Improve Patient Outcomes