Lucy Rose, Human Resources Business Partner and Diversity, Equity & Inclusion Lead at Neighborhood, honored as a "Kriola Poderoza"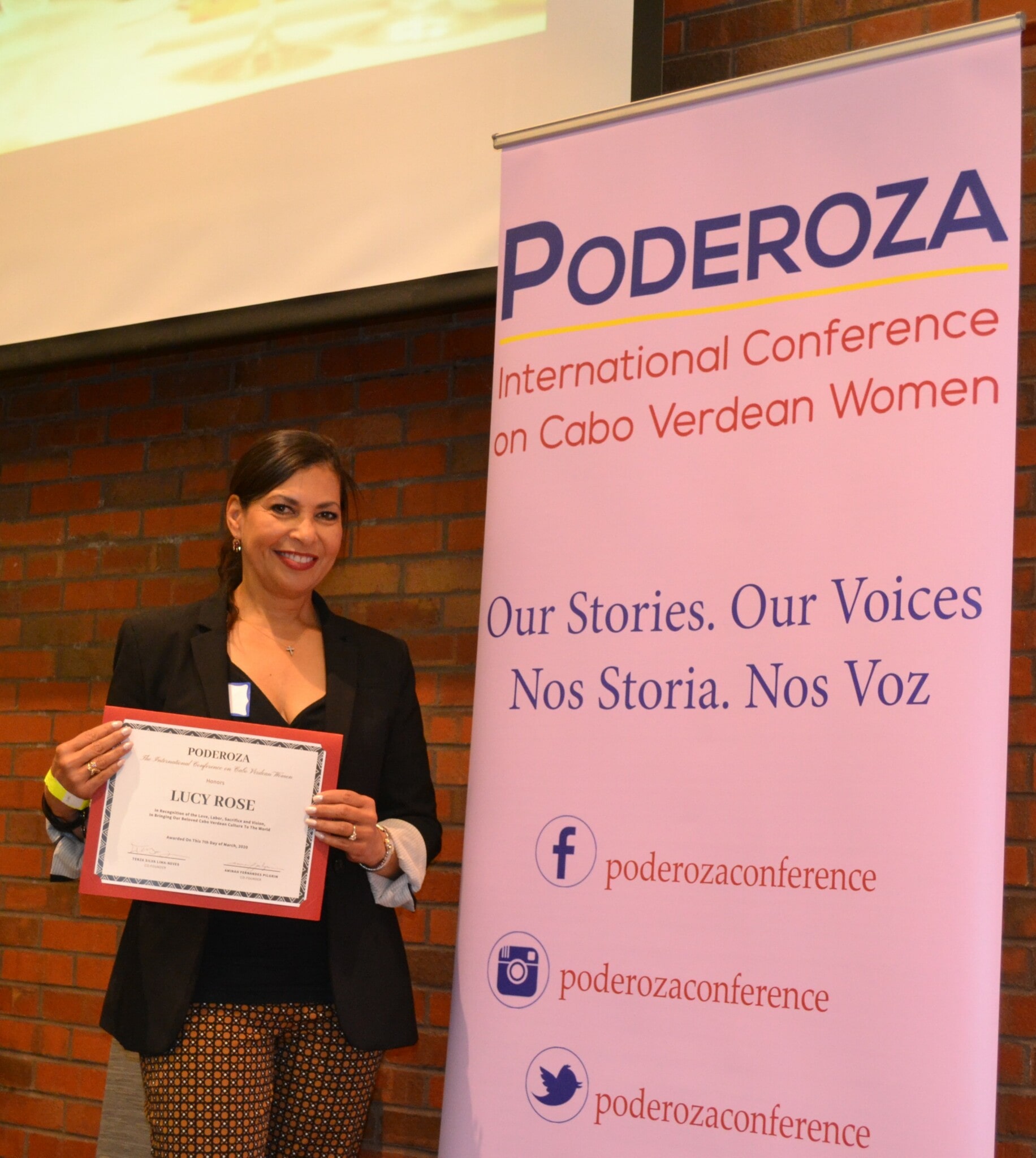 July 20, 2020 (Smithfield, RI) – Lucy Rose, Human Resources Business Partner and Diversity, Equity and Inclusion Lead for Neighborhood Health Plan of Rhode Island (Neighborhood), was honored at the 2020 Poderoza International Conference on Cabo Verdean Women for her extensive support of the Cabo Verdean community in the United States. Rose was recognized at the conference as a Kriola Poderoza – an empowered woman who has made significant and invaluable contributions, in the area of community organizing, to the development of the Cabo Verdean community. She was among a group of four honorees, including a candidate running for Prime Minister of Cabo Verde.
"Receiving this distinction marks a memorable day in my life that I will always treasure," said Rose. "I am incredibly fortunate to have the privilege of serving the disadvantaged and supporting diverse populations in both my service to the Cabo Verdean community and through my work at Neighborhood. In both areas of my life, I am driven by missions to lead positive social change for the disadvantaged. I am honored to do such important work and humbled to be recognized as a Kriola Poderoza."
Rose has long been a cultural activist and an advocate for underserved Cabo Verdean youth. She is the founder and president of Esperanca Ja' Hope Now! – a nonprofit organization whose mission is to assist Cabo Verdean youth in need, locally and globally, with a focus on youth with disabilities.
She also serves as project director for the Cape Verdean Veteran's Memorial, the first memorial in the United States dedicated to the contributions of Cape Verdean veterans in the U.S. Armed Forces. In this role, Rose has worked extensively with the Prime Minister of Cabo Verde, the Rhode Island General Assembly, Rhode Island Offices of Veterans Services Director Kasim Yarn, and community members to raise money for and advance work on the memorial, installed in September 2018 at the Rhode Island Veterans Memorial Cemetery. She is currently leading phase 3 of the project: a walkway featuring pavers – each engraved with the name of a veteran.
Rose has also tapped her community organizing skills and love of Cabo Verdean culture to create a "History of Cape Verde – Then and Now" series for the Providence Community Library. As series creator and director, Rose brought together artists, scholars and special guests to present a virtual local and global visit to Cape Verde through exhibitions, photographs, lectures, music, theater, video and culinary selections.
Her contributions as a community servant expand beyond the Cabo Verdean community. Rose is a member of the community advisory board for the United Way of Rhode Island, the board of governors for the Miriam Hospital Foundation, and the diversity committee for the Rhode Island Society for Human Resource Management. Previously, she served for four years on the City of Providence's Human Relations Commission.
Rose holds a bachelor's degree in business management from Lesley University and has SHPR and SHRM-SCP certifications in human resources. She is a candidate for a master's degree in holistic leadership at Salve Regina University and is a Certified Professional Life Coach. She resides in Rumford and has dual citizenship in the United States and Cape Verde.
ABOUT THE PODEROZA INTERNATIONAL CONFERENCE ON CABO VERDEAN WOMEN
Held every two years since 2016, the Poderoza International Conference on Cabo Verdean Women is a forum supporting the empowerment of Cabo Verdean women and open to anyone interested in attending. Through panel discussions, breakout sessions, and recognition of trailblazing Poderozas, participants inspire one another to influence civic engagement, political debates and policy. To date, all conferences have been held at Providence College and attended by over 250 participants from as near as Rhode Island and as far as Cabo Verde and Luxembourg.
ABOUT NEIGHBORHOOD:
Neighborhood Health Plan of Rhode Island is a not-for-profit health insurance plan. We currently serve about 190,000 members in the state. About 80 percent of our membership is Medicaid eligible through our ACCESS and TRUST plans. Just under 10 percent of our members utilize our INTEGRITY Medicare-Medicaid Plan (MMP). More than 10 percent of our membership represents individuals, families and small businesses who select one of eight Neighborhood commercial plans available through the health exchange, HealthSource RI. Of these members, about 85 percent qualify for federal subsidies to cover a portion of their costs.
In December 1993, Neighborhood was founded in partnership with Rhode Island's Community Health Centers. We served our first 1,490 members in December 1994, and by 2000, we grew to 50,000 members. Starting in November 2013, Neighborhood doubled its membership, revenue, and staff through the introduction of the Affordable Care Act and state leadership's decision to extend coverage to more Rhode Islanders.
In December 2019, we celebrated 25 years of service. Since 2001 – for 19 consecutive years – the National Committee for Quality Assurance (NCQA) has rated Neighborhood one of the top Medicaid health plans in America. Since 2014, our commercial plans have earned NCQA's highest accreditation level.  Today, Neighborhood – with 500 employees and $1.4 billion in revenue – serves one out of every five Rhode Islanders.