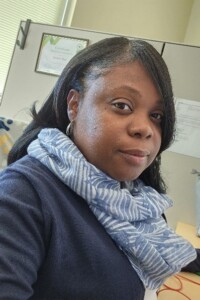 Senior Clinical Engagement Coordinator
RHO Product Management
How long have you worked at Neighborhood, what do you do here and what part of your job do you most enjoy?
I have been an employee at Neighborhood since July 2021, and work as a senior Clinical Engagement coordinator on the Clinical Engagement team. What I enjoy most about my position is connecting with the members and getting them the resources and services, they need to stay healthy. I truly love working for Neighborhood; it makes me proud to know that my work has a purpose. 
What did you do before joining Neighborhood?
Before coming to Neighborhood, I worked at Rhode Island Hospital in various departments for just about 15 years. One of the most rewarding positions while there was working as a Cleft and Craniofacial coordinator for Hasbro Children's Hospital. In that role, I coordinated surgery for children born with cleft lip and palates, as well as genetic anomalies.
I can say that all my positions have prepared me for my current one at Neighborhood. In every section of health care, customer service is the primary driver for patient satisfaction. I pride myself on providing outstanding customer service to each person that I encounter.
Of all the projects you have worked on at Neighborhood, do any standout as being especially meaningful?
Currently, I am not involved on any organizational committees as I have been busy adjusting to my new role.  In this new role, however, I have had the opportunity to mentor and guide other clinical engagement coordinators on member engagement, education and delivering excellent customer service.
Tell us a little bit about the years you spent growing up – sharing what helped shaped your future.  
I was born and raised in Providence, Rhode Island. I am the third of four children.  After graduating high school, I enrolled in the Sawyer School Medical Assistant program where I earned my certification in Medical Assisting in 1999.
My daughter Imani is the inspiration for all my hard work and focus. Being a young mother drove me to be the best mom that I could be for her. This is one reason is why I chose the career path of Medical Assisting. I know there always will be a place for me in the medical world.
What do you like to do when you're not working?
Outside of work, I enjoy reading, volunteering, and spending time with my best boy (dog), "Kingston," pictured here.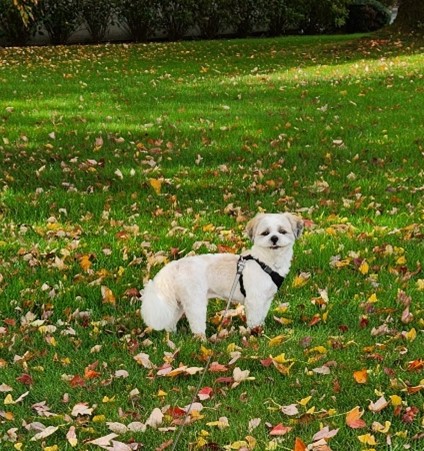 What advice or recommendations would you give to someone interested in the type of career you are in?
My personal mantra is: "Never give up!"
Share a "fun fact" with us. Something about you that others might find surprising or intriguing.
A fun fact about me is that after working 15 years at Lifespan, I decided to go back to school and earn my degree. And after two long years (and a Pandemic), I finally graduated with my associate degree in 2020!