Summer 2017
Control for Life is Neighborhood's diabetes program. This program is for Neighborhood members who have been identified through claims data as having diabetes. Members who are 18 years of age or older are automatically enrolled when identified but members may opt out at any time.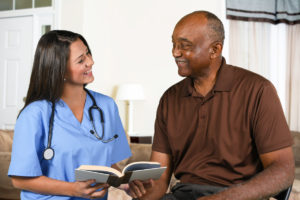 Control for Life provides health education to assist your patients in having a better understanding of their diabetes and self-management tools to help them manage their condition. This program is built on evidence-based clinical practice guidelines and is designed to reinforce the provider's care and treatment plan.
Nurses will reinforce to the member the importance of having the following tests:
Weight.
Blood pressure.
Hemoglobin A1c tests.
Cholesterol test.
Urine test.
Foot exam.
Dilated eye exam.
Exam of gums and teeth.
When your patients receive education through the Control for Life program our nurse case managers will notify you of your patient's engagement as well as any issues identified and planned interventions.
All members enrolled in the Control for Life program receive:
Bi-annual newsletter, Be Well Stay Well,  with tips and information about how to best manage their diabetes.
Access to a nurse who will provide health education. This is primarily conducted telephonically, but meeting with members in the community can be arranged if necessary.
If you would like to refer your Neighborhood patients who have diabetes,
please call us at 1-800-459-6019.