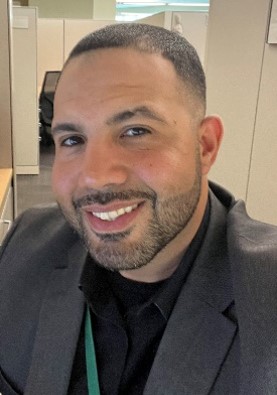 Office of Diversity, Equity & Inclusion
How long have you worked at Neighborhood, what do you do here and what part of your job do you most enjoy?
I have been working at Neighborhood for seven years. I am the Manager of DEI for the Office of Diversity, Equity & Inclusion. I enjoy being an advocate for my colleagues, supporting our Employee Resource Groups, and ensuring we are providing a diverse, equitable, and inclusive work environment. Watching my colleagues enjoy doing something that they are passionate about makes my day every day!
What did you do before joining Neighborhood?
Before joining Neighborhood I was a firefighter and an emergency medical technician (EMT). I believe my experience in helping people when they were in distress suited me well for my current position at Neighborhood. I found that my passion to help others fell hand in hand with becoming a DEI Business Partner and recently being promoted to Manager of DEI at Neighborhood because, when someone needs help with something, I am always willing to give a helping hand.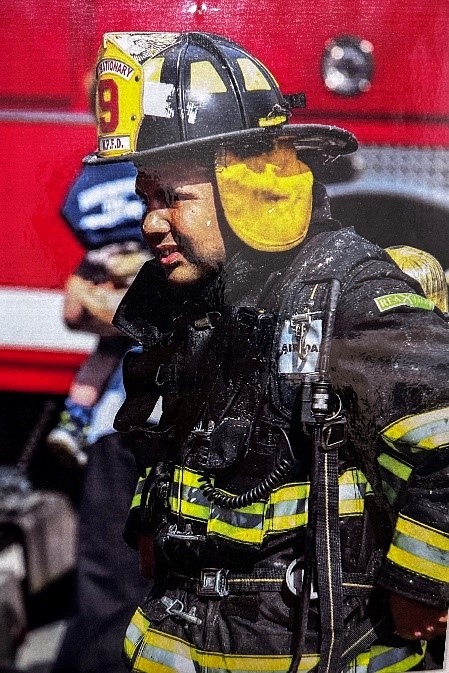 Of all the projects you have worked on at Neighborhood, do any stand out as being especially meaningful?
I have been involved in a number of projects and committees through the years here at Neighborhood. One project that I have been especially excited to be a part of is building our Employee Resource Group (ERG) Program. Our Chief Diversity Officer Talia Mark Brookshire has been a valuable asset to Neighborhood and has been a great mentor to me as I grow within the DEI space. Encouraging our employees to create an ERG that they are passionate about has been a great journey so far. We were able to create eight ERGs within the first year that support underrepresented populations within the workplace. Each ERG was provided a toolkit that gave them the foundation to build the structure around their ERG. Positions within each ERG were voted on, budgets were provided and, now – they all have the necessary foundation to provide our employee base with information about their ERG through initiatives they develop. The ERGs have been amazing to work with as they continuously bring education and awareness to the organization. They are so impressive in their ability to find creative and compelling ways to do this – from lunch and learn presentations with guest speakers, to lively panel discussions, to cultural food tastings, and more!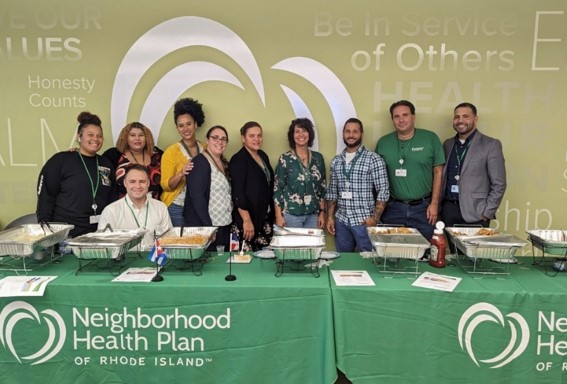 Tell us a little bit about the years you spent growing up – sharing what helped shaped your future.
When I was growing up in Providence, Rhode Island, my mother was a single mother of seven children. I am the oldest of 13 children because my father had other children. Neighborhood opened its doors and, because we were living in poverty, we were able to become members and utilize the medical and social benefits the organization had to offer. Neighborhood was able to provide services that we may have not had access to otherwise. During my childhood, my mother ended up working at Neighborhood for a short period of time. We always reminisce about this and talk about how I am now working at Neighborhood. She told me "Neighborhood was her stepping stone back into the workforce."
I remember I attended my first baseball game with the Amos House, our local homeless service center. They brought kids from the community to a Pawtucket Red Sox game and that is where I discovered my love for sports! I have gone back to the Amos House several times in my adulthood to provide clothing, food and health education as a way to give back for all they have done for my family when we were growing up.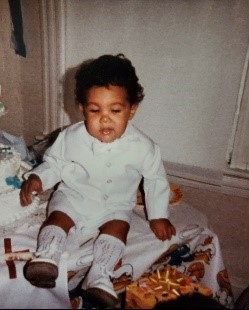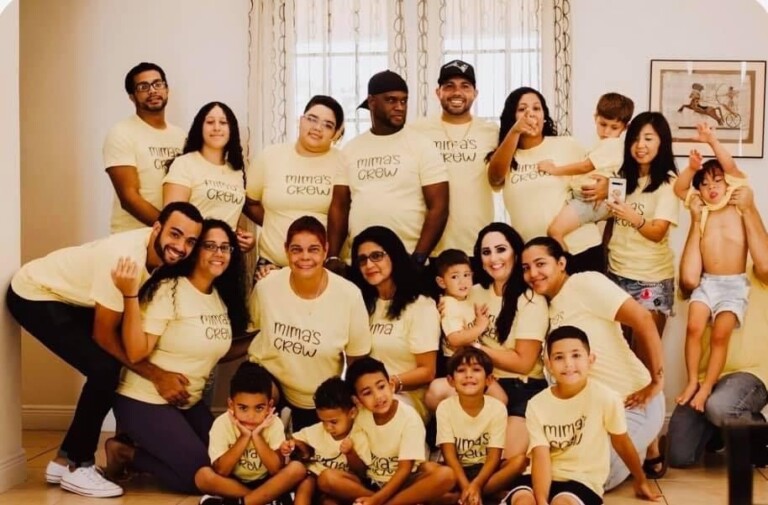 Once I graduated high school, I went right to work. After a few years of being out of school, I decided to go back and obtain my EMT license, firefighting certifications, associate degree in general studies from the Community College of Rhode Island (CCRI), bachelor's degree in public administration and a master's degree in community development from Roger Williams University. I am currently obtaining a second master's degree in leadership from Roger Williams University. I enjoy school as a whole. I love to learn and apply what I have learned in my work.

I came to Neighborhood looking for a job and Dr. Yvonne Heredia took me under her wing and hired me as a community care coordinator. She changed the trajectory of my life. Yvonne and her team – Maria Monteiro, Kathi York and Paula Ceballos – made me feel like family! She always told me that she did not hire me solely for this job, but hired me with the intention to allow me to grow and become an ambassador for the people we serve. At the time, I did not know what she was talking about, but over time, I figured it out. She would always make sure I was working towards some type of college degree that I was passionate about. Even when I thought I was done with school, she would congratulate me and immediately follow with, "What's next?" In my mind, I thought I was done with school, but in her mind, I was just beginning. Yvonne was a true advocate for people and education. I am not sure I would be where I am today if it was not for her! She taught me many life lessons but one phrase she would always say will stick with me for the rest of my life. "It is not about winning or losing, it is about the people and the time that we spend with them."

It was a sad day on earth when Yvonne passed away. She was incredibly special to many people as the outpouring of support demonstrated following her passing. It was heartwarming to see so many people pay their respects to this special human being who was a true pioneer within her community. In the seven years that I was lucky enough to know her, she treated me like her son. I will always have a huge space in my heart for her because of how generous she was with her time, support, and genuine concern for my wellbeing and my goals in life. If she is reading this now, I have to say, "I miss you. I appreciate you. I think about you every day. I hope I am making you proud. Your LEGACY lives on forever! Thank you! Love you always! Rest in Paradise!"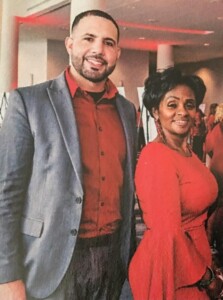 What do you like to do when you're not working?
Outside of work I am all about family time! I am married to my beautiful wife and have two amazing sons who complete me! I coach various sports that my sons are involved in and love to see them and their teammates learn the sport and become friends. We are constantly on the move from field to field and court to court every night and weekend. I would not want it any other way. When we are not at a sports function, we are doing some type of family activity. Family time is the best time! This is by far my favorite part of life!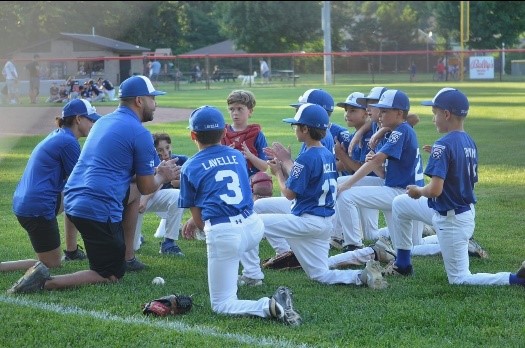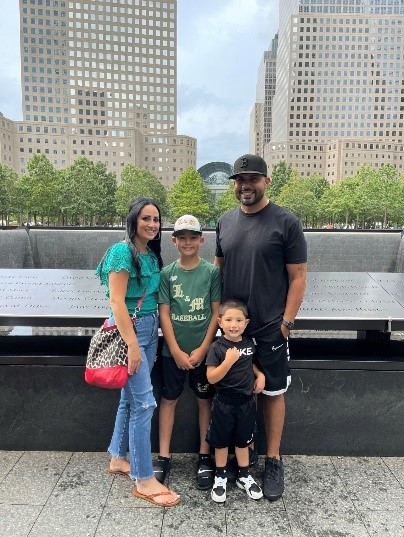 Share a "Fun Fact" with us. Something about you that others might find surprising or intriguing?
A fun fact about me is that I am a sponge for learning. Some would say that isn't too much fun, but for some reason, I yearn to learn as much as I can on a daily basis. Curiosity sets in, and that is it, I want to know more!
What advice or recommendations would you give to someone interested in the type of career you are in?
"Education is the passport for the future, for tomorrow belongs to those who prepare for it today." – Malcom X
Keep Learning!