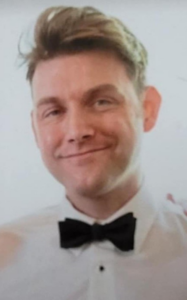 Facilities and Mail Room Coordinator
Facilities
How long have you worked at Neighborhood, what do you do here and what part of your job do you most enjoy?
I have been at Neighborhood since April 2015 in the role of Facilities and Mail Room coordinator. Our team is responsible for all building functions, including building and grounds maintenance, HVAC control, badge access, security, and room setups. We also make sure that folks like Dr. O, who run on coffee, are well taken care of – doing our best to ensure our coffee machines don't skip a beat. On the Mail Room side, we take care of opening and sorting claims, managing printing projects, and sorting all member mailings. Our department falls under Human Resources so we tend to work very closely with the HR team.
The part of my job I enjoy the most is meeting the new hires. I take their badge picture on their first day of orientation and try to be a positive and enthusiastic presence.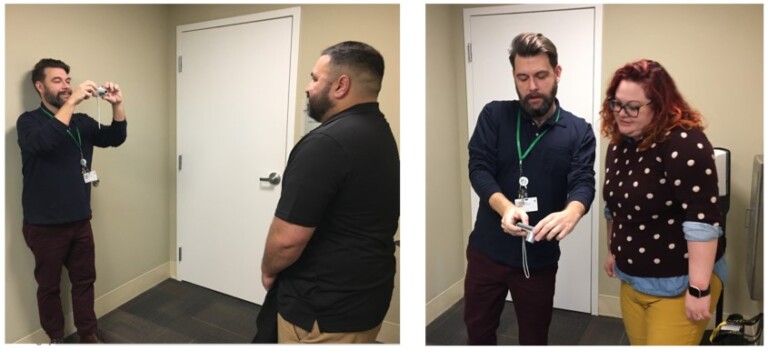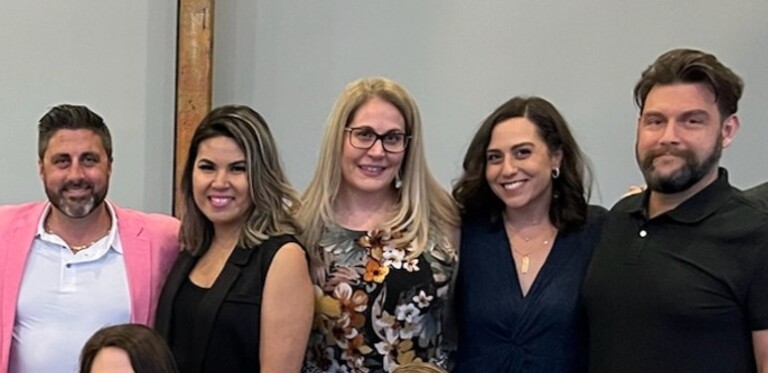 What did you do before joining Neighborhood?
My grandparents had a small business where we sold and serviced time-keeping equipment for small businesses. My grandfather also repaired all types of house clocks. I did bookkeeping, customer service, and anything else that needed to get done. That feeling of family is similar here at Neighborhood where everyone is willing to help wherever needed.


Of all the projects you have worked on at Neighborhood, do any stand out as being especially meaningful?
I recently joined the Pride Employee Resource Group (ERG) and am excited to participate in conversations that could positively impact my colleagues as well as our members and providers. It is always interesting and fun to hear someone else's perspective.


Tell us a little bit about the years you spent growing up – sharing what helped shaped your future.  
I grew up in Cranston, Rhode Island. My dad is the oldest of seven. When I was a kid, my grandparents, aunts, uncles, and cousins would spend summer vacations at Wallum Lake in Burrillville, R.I. We would all stay in cottages with no electricity or running water. We would swim and take the wooden rowboat out on the lake. At night, my aunts would all sing by the fire. It was all very simple and fun. I have a lot of great memories from these vacations as well as a special closeness to my relatives.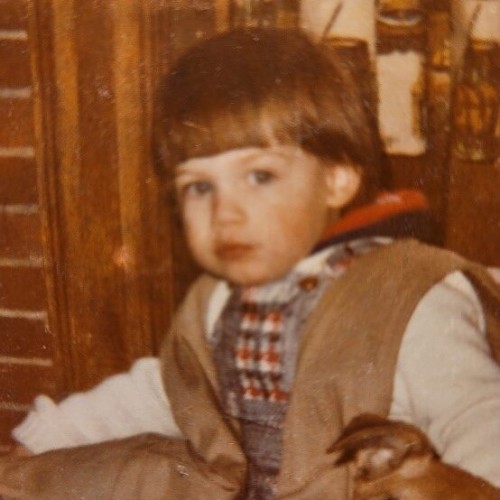 I attended Cranston High School West where I enjoyed my history and art classes the most. My family has always been very close and supportive. One day, my Aunt Mary took me to a show at the Museum of Fine Arts in Boston to see the John Singer Sargent art collection. This trip inspired me to draw and paint on a more regular basis. After graduating from Cranston High School West, I took some courses at Rhode Island College (RIC), studying graphic design and art history while working for the family business. Around this time, I met Norm, and we have since been together for 22 years.
What do you like to do when you're not working?
My partner, Norm, and I like to spend time with our friends and family. Usually, we will have a small group over on the weekends, have dinner, go for a swim in our pool in the summer months, and light a cozy fire during the winter. We love to spend time with our youngest niece and nephew, Ella and Jack. We are lucky to have a close-knit family. Norm and I also enjoy traveling. One of our favorite places to visit so far was Paris. Currently, we are looking forward to exploring more of the U.S.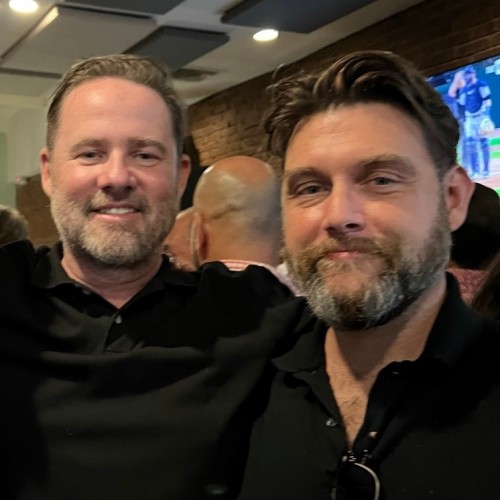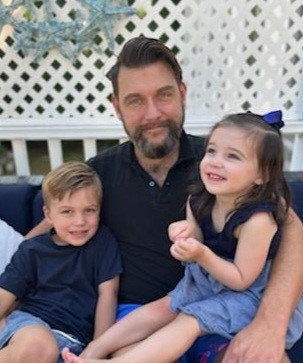 Share a "Fun Fact" with us. Something about you that others might find surprising or intriguing?
I love to read, mostly about history or biography. I also love to paint. Painting portraits and landscapes are my favorite. The medium I enjoy using the most is oil paint.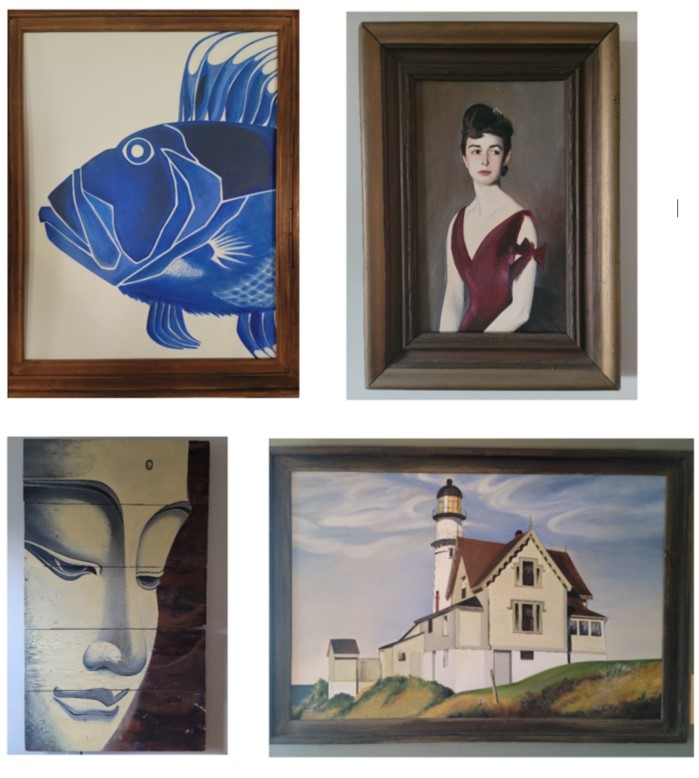 What advice or recommendations would you give to someone interested in the type of career you are in?
I once heard something that has always stayed with me. You never know what someone else is going through. Someone could be going through a tough time, and something you say or do could make a positive impact on their lives.