When you listen to the staff at Easy Entertaining talk to each other, you get the impression that they're all related.  They're not – but they most certainly treat each other like family.  It's a culture that comes from the top down, with Kait, the owner, setting the tone.
She makes it a priority to treat her team well and to offer them health insurance – no easy task for a small business owner.   In the past, she tried to subsidize, out of her own pocket, the plans her employees bought on Rhode Island's health insurance exchange.  It wasn't an ideal solution.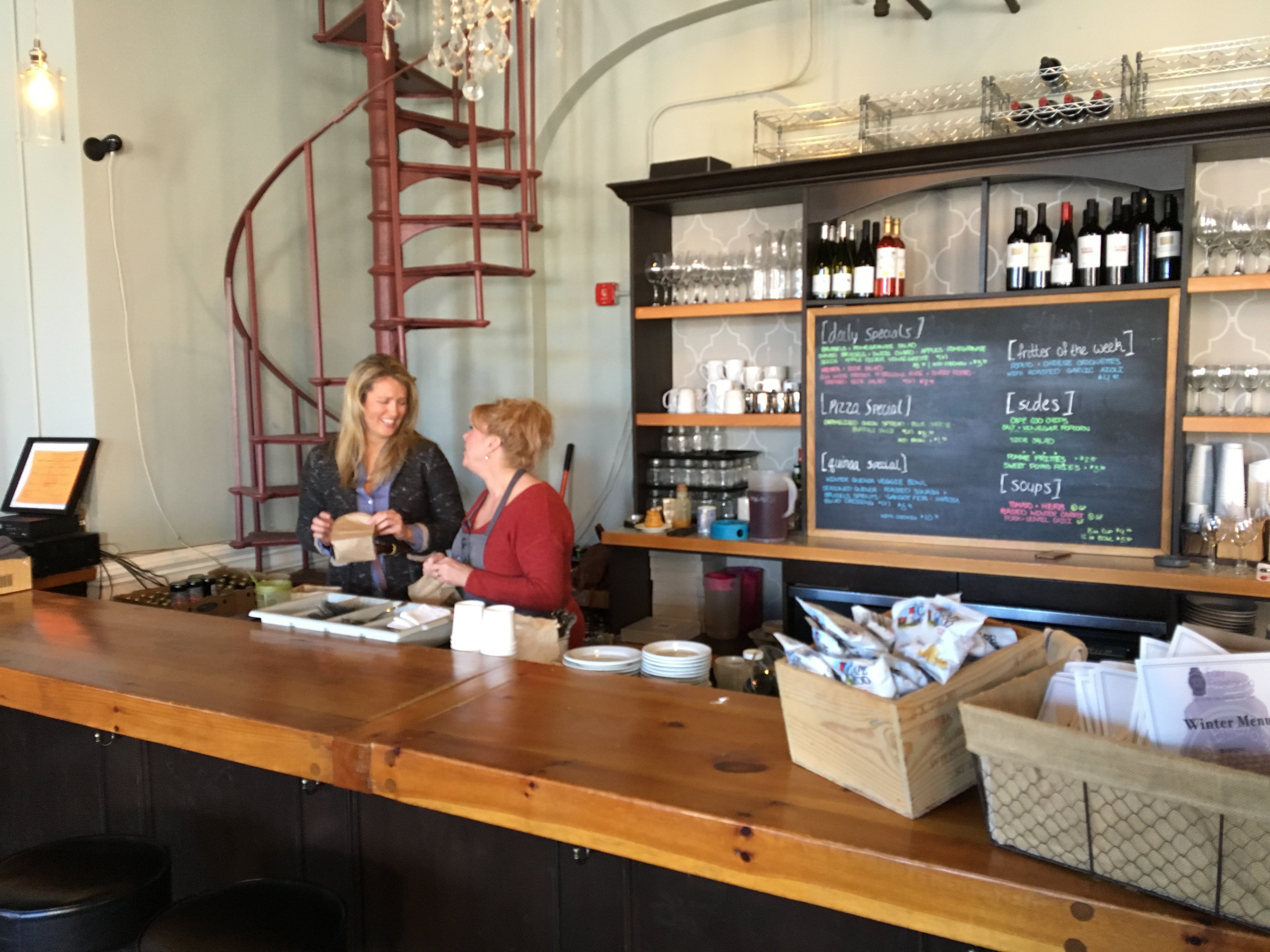 But then she met Neighborhood.
At an event catered by Easy Entertaining, one of Neighborhood's employees suggested Kait look into the non-profit insurer to cover her team.  Everything clicked.
"There's no way for me to ask what I ask out of people – to be diligent in their work for the company, to come to work when they don't want to come to work, to work nights and weekends like we do in the restaurant industry – without giving them health care," Kait says.
As for the partnership with Neighborhoood, Kait adds: "We are a local company, so supporting another local company, to give local healthcare, seemed like a great progression for us."
Neighborhood offers health insurance plans with comprehensive coverage for small businesses with up to 50 employees.  Emily, one of Neighborhood's Sales and Marketing Consultants, met with Kait and her team to make sure it would be a good fit.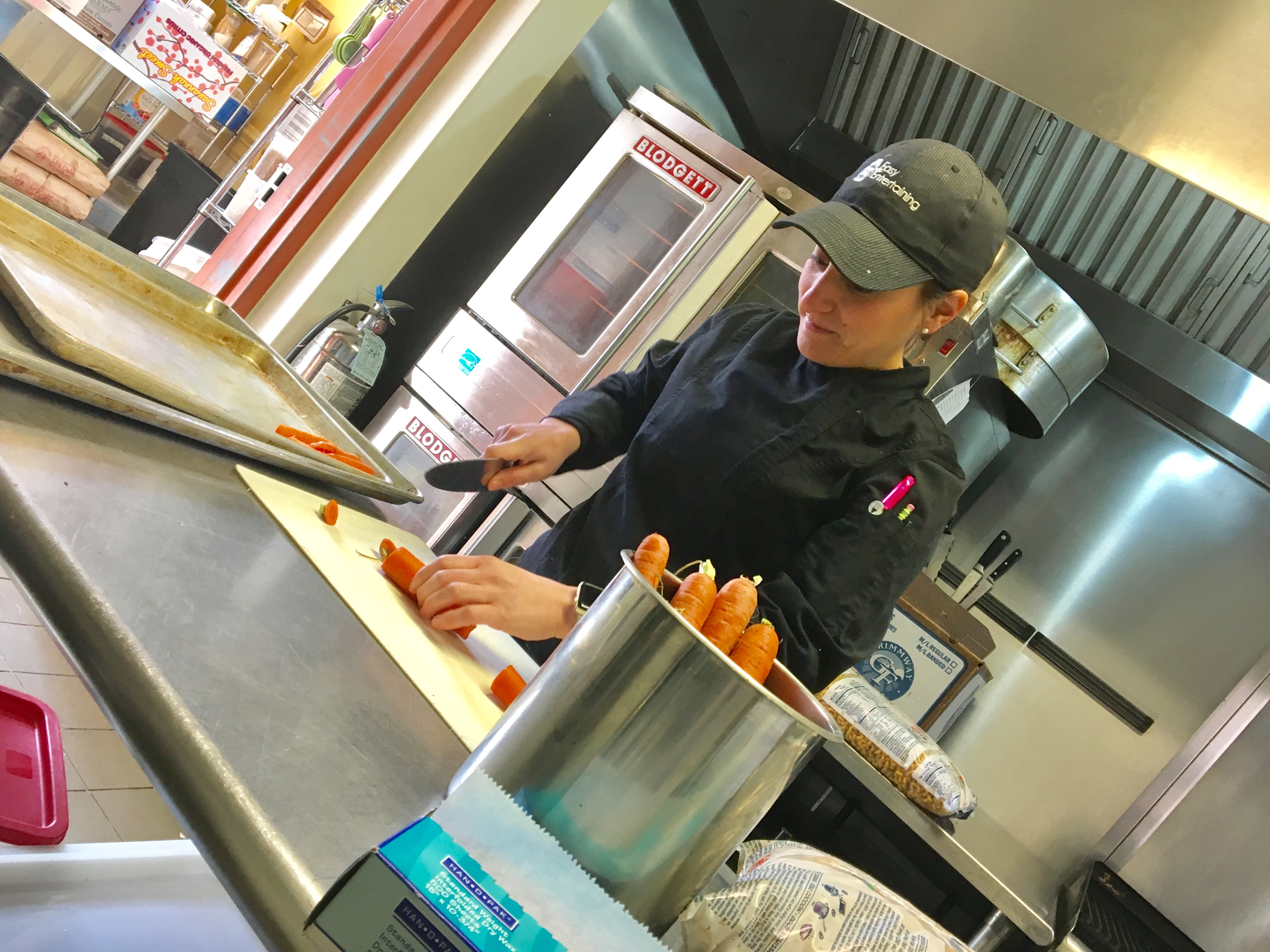 As Emily explains, one of the best parts of her job is telling small business owners how much their coverage will cost, since it is always more affordable than what they have now.
"I know that when I'm working with a business it's going to be thousands to tens of thousands of dollars less expensive than what they are currently paying for insurance," Emily says.  "The next step is to make sure that the Rhode Island market we have available to Rhode Island businesses in terms of our provider network is going to work for them.  So we always take it those extra steps."
"The beauty of working with Neighborhood was that there was a variety of plans," Kait recalls.  "Once we decided to go with Neighborhood, our staff could choose.  That wasn't always the case with [other insurers]."
And Easy Entertaining's 20-or-so employees put Neighborhood to the test immediately.
The company switched to Neighborhood in April 2016.  On April 4th, Ashley, the Executive Chef, gave birth to a beautiful baby girl named Sophia.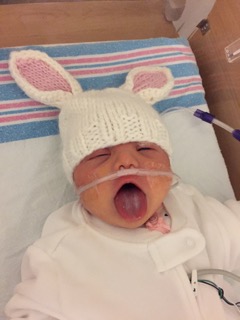 Born with Down Syndrome, Sophia needs to see a long list of medical specialists.
"We have a gastrointestinal doctor, a heart doctor, a nutritionist, a regular pediatrician," Ashley explains.  "I was thinking about this actually the other day.
I can't imagine what people do who don't have health insurance and then they have a child with special needs.  You know, you want to your best for your child, but how do you do that without the services?"
Luckily, that is not something little Sophia's mom and dad need to worry about.
"[Sophia] is progressing amazingly, but it's because we do early intervention, which goes through Neighborhood," Ashley says.  "It's because we go to all of her specialists and keep up on things.  And I know if we go to the heart doctor next month and something needs to happen, it's not like, 'All right, where is that money going to come from?'  You know?  I know we have health insurance, so that's where it's going to come from.  So it's kind of comforting in that sense."
In a way, the Easy Entertaining family grew by more than just one by adding Sophia; that family now includes Neighborhood Health Plan of Rhode Island.
"We were really excited with how Ashley felt how she was ushered through the [health care] system," Kait says.  "There was someone she could call.  That's wild! Being able to call someone [for help]; you never have that with health care, right?"
Kait says the staff at Easy Entertaining knows they can count on Neighborhood.
For Emily, Neighborhood's consultant, that feels about right.
"Honestly, I think that's what's different about Neighborhood in this commercial market," she says.