It's hard for Deanna to think back over the past four years.
"It was just chaos," the Cranston mom remembers. "You know, one minute you have a normal life and everything's fine. And then you wake up and your life is just turned upside down."
Over the span of just a few days her daughter, Ani, went from "a very healthy kid" who played or tried "every sport known to man" to a little girl whose life was in immediate danger.
One morning, when Ani was nine years old, she woke up feeling sick. Soon, her left eye wouldn't close.
"The doctor seemed to think she slept on it funny," Deanna recalls, "because how would you ever think that you would get this massive, grapefruit-sized brain tumor that's in your child's brain, from just a vomiting episode and some headaches?"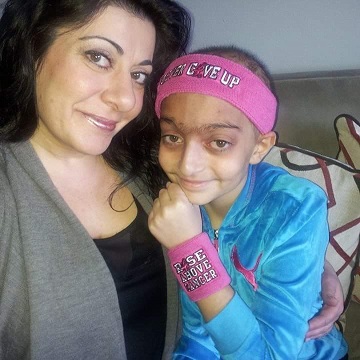 But that was exactly the case. Ani was diagnosed with "one of the most rare, aggressive, fast-growing cancers" the doctors had ever seen, her mom remembers. "This kind of cancer only happens to children under four. So the fact that she was nine was very rare and unique to the doctors."
But since Ani's family has Neighborhood Health Plan of Rhode Island, this wasn't a battle they had to fight alone.
Ani is one of the tens of thousands of kids covered, via Medicaid, in the state's RIte Care program. She is in Neighborhood's "Children with Special Health Care Needs" plan, along with more than 5,300 of Rhode Island's most medically-fragile young people.
This meant, among other things, that Ani was assigned a case manager to help her and her family navigate what can be a confusing process of caring for a sick child.
When Deanna's phone rang, she wasn't sure what to make of it.
"At that moment I was just floored, thinking wow, this was amazing," Deanna says.  "I have my own case manager. I've never had anything like that!"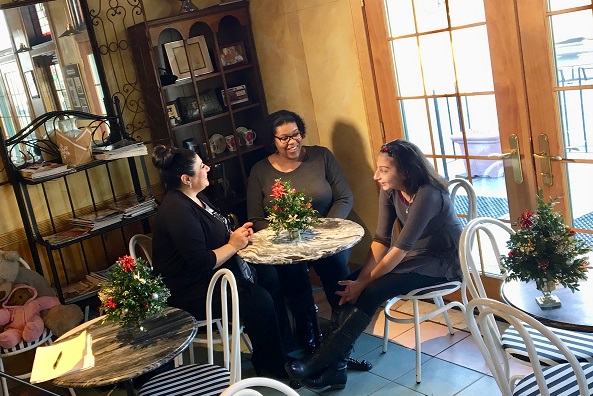 On the other end of the line was a Neighborhood Nurse Case Manager named Blayne, who took Ani's case to heart, with that special brand of empathy for which Neighborhood is known.
"The first thing that went through my mind," Blayne recalls, "was the fact that I have a child the same age as Ani."
"I completely had a connection with her," Deanna says of that first phone call. "Blayne just made me feel at ease in that moment with everything that we had already gone through."
Doctors were able to remove most of the 9cm tumor behind Ani's left eye. They ordered proton beam radiation therapy to take care of the rest.
That therapy, though, is only offered at Massachusetts General Hospital in Boston, so the family "needed to go through this process of referrals and approvals," Deanna says."Initially we were told that it wasn't approved, and I said, "Oh my gosh, no, no, no!"
Deanna called Blayne immediately. As a Nurse Case Manager with Neighborhood, Blayne's job is to advocate for Neighborhood members in situations exactly like this one. She leapt into action.
"I went right over to [Neighborhood's] Utilization [department] and I just had a conversation with them and with the doctors there to help them try to understand how necessary this was," Blayne explains. "Because this treatment is pinpointed to the tumor, so it won't destroy the tissues on the outside of the tumor."
"And within two hours, I remember this, [Blayne] called me and said everything is all set," Deanna recalls.
Ani is now 13 years old and is doing better every day. While she still has a long road ahead, she and her family know that Neighborhood, and Blayne, are here for them.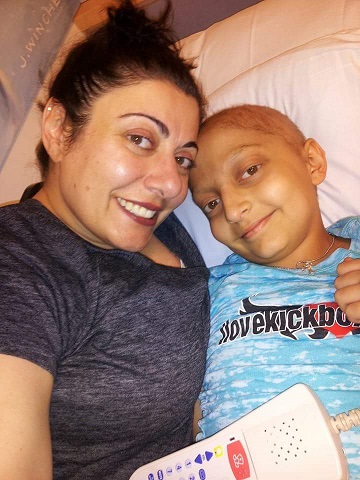 "She's very nice," Ani shyly says of Blayne. "Like, her name just sounds like she is to me. I don't know why, but it just pops up in my head like that."
And for Ani's mom, the story of her recovery can't be told without Neighborhood or Blayne.
"She kind of helped me come to this place of comfort, knowing I could reach out to her, and she would be there to help, and just guide us," Deanna says. "That made everything we were going through just a little bit more bearable.
"It's just amazing to know that we have that support. And she's part of our family now. She'll forever be part of our little family."