Clara's story is an unfortunately common one.
"For many years, I had no insurance," the Cranston resident explains.  "Even when I worked, I couldn't afford the insurance that was on my job."
The Affordable Care Act changed that in 2014.  For Clara, it was just in time. Her osteoarthritis – long a problem in both of her hips – was getting worse.
"I couldn't wash myself, I couldn't even stand up," she remembers.
"I remember Clara telling me that she had to sleep in her recliner for months at a time," explains Jackie, a Member Advocate at Neighborhood Health Plan of Rhode Island. "Once she had gotten down the stairs, she couldn't get back up the stairs. She had to have a commode downstairs in her home, on the side of her chair, to go to the bathroom. And this was all very difficult for her because, as you can see, she's a very proud woman."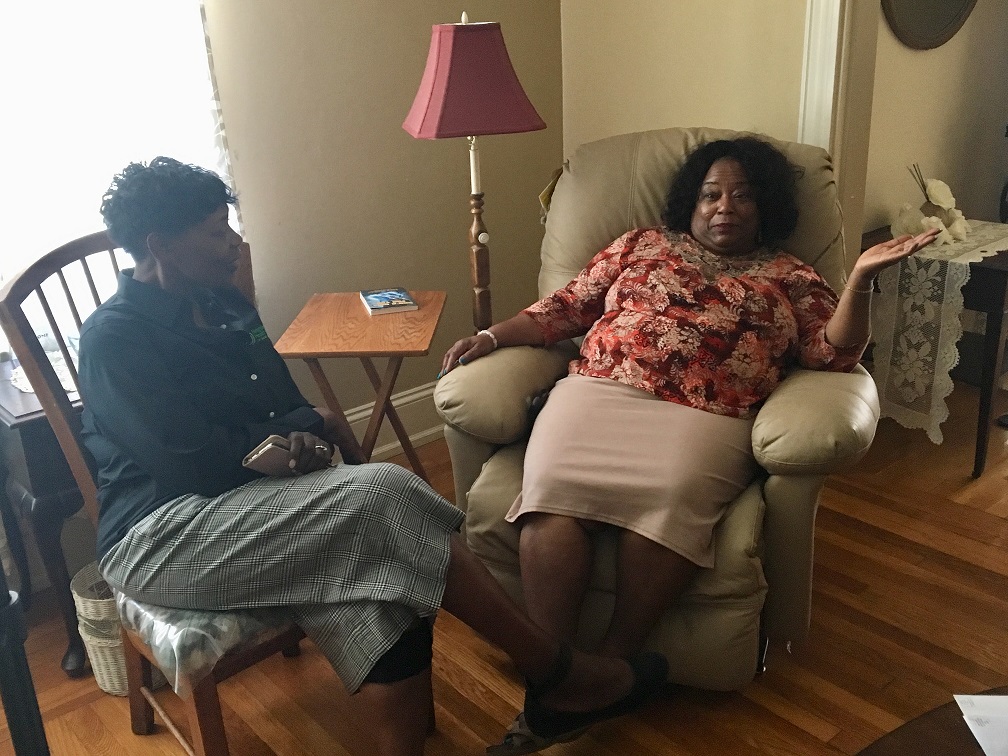 It's a time in her life Clara remembers vividly: "I was at the point where I needed someone to hear how desperate I was," she says.
Clara was giving up, figuring she'd simply have to live the rest of her life in pain. That's when she reached out to Neighborhood. She ended up speaking to one of Neighborhood's Nurse Case Managers, Yvonne, who took the time to listen to Clara's problems.
"We are advocates ourselves," Yvonne says, "but we have an arm that extends further than case management. We refer some members to our Member Advocate. And I did just that for Clara."
And that's how Jackie and Clara first met.
"When Yvonne first told me about [Clara], I was a little afraid because I knew that she was going to require a lot," Jackie recalls. "But . . . I think she needed some nurturing."
Jackie made sure Clara got the surgery she needed, as well as the rehab that followed.  That level of care meant the world to Clara.
"I could tell that Jackie cared about what I was feeling and what I needed," Clara says. "Even though I didn't know what I needed, she knew what I needed! She knew how to connect me with the people that I needed to talk to."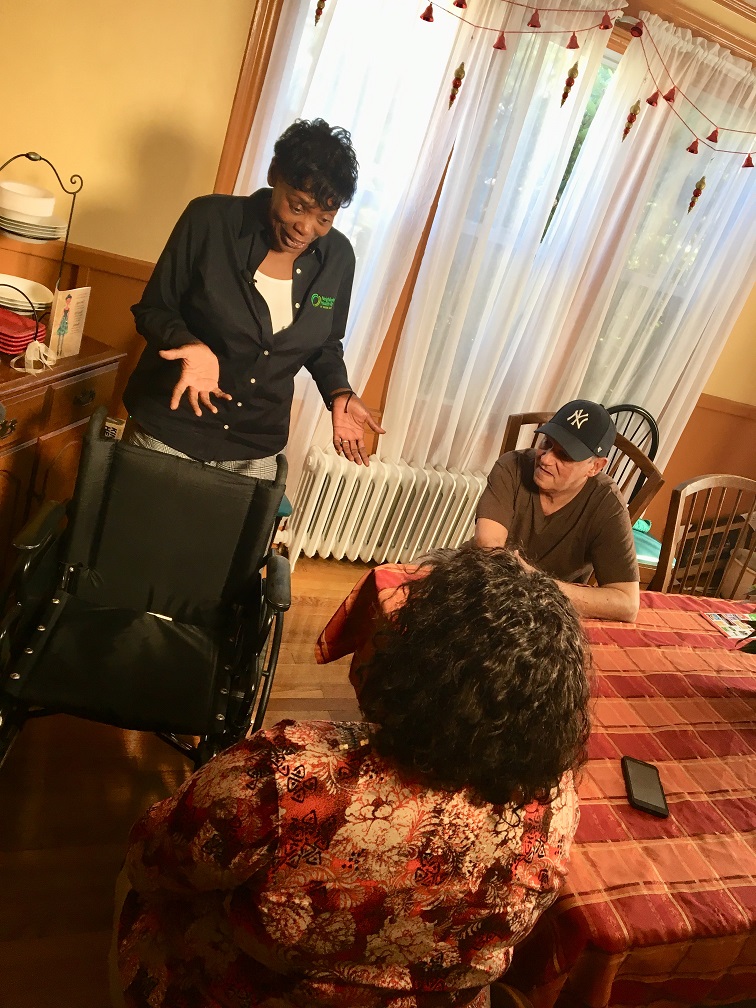 "Neighborhood recognizes the importance of advocating for members, not just at the state level at the Statehouse, but even at the individual level at the health plan," adds Yvonne. "Of course, we do health care right!"
Today, Clara is up and moving again.  The wheelchair she relied on for so long now sits unused.
"To walk into her house and see her walking today is truly a miracle to me," Jackie says.
Clara and her husband, David, who were married in late 2015, can now walk down their street, hand-in-hand, essentially for the first time in their married lives. Meantime, Neighborhood's team makes sure Clara gets the occupational therapy and physical therapy that she needs. Clara also had the option to have a visiting nurse help out, but David plays that role for her instead.
Clara sums it up well: "Neighborhood was the key to me getting the help that I needed.  It's people like Jackie and other people who are in her position who really help people to make the right connections to get what they need."